Seasonal Cooking: Fresh Ideas for Fall
The return of crisp air, falling leaves and cozy sweaters mean change is upon us. Fall is an amazing time to try new and exciting things in your everyday life, as well as in your everyday cooking. Creating dishes with carefully-selected seasonal ingredients opens the door to fresher options and limitless possibilities. While pumpkin and apples are popular ingredients that come to mind, here are a few ideas to consider for your next fall feast:
FENNEL
Fennel is an amazing addition to many dishes. It is an incredibly versatile vegetable and very popular in Mediterranean cuisine. Fennel's unique taste, which when raw is distinctly licorice-like, changes to a pleasingly mild flavor when sautéed or roasted.
Try incorporating fennel into your next pasta dish with this recipe courtesy of Saveur: See recipe
PORCINI MUSHROOMS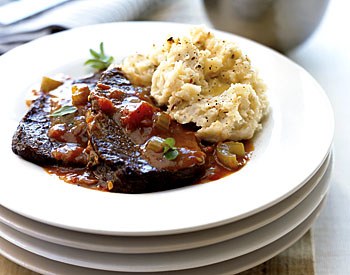 A shining star of Italian cuisine, porcini is the mushroom of choice for many fall recipes. The porcini has a meat-like texture and pleasingly nutty flavor. When buying them fresh, be sure to look for signs of aging and avoid purchasing those that have a yellowish tinge or dark spots on them. Just as you may have heard of grilled Portobello mushrooms for a tasty non-meat "burger" option, you will find that Porcini will give you a more flavorful result.
Consider trying porcini in this red wine pot roast recipe courtesy of Epicurious: See receipe
BUTTERNUT SQUASH
This colorful fall vegetable is often used in popular creamy soups and shows up on the menus of many restaurants this time of year. When it comes to pasta, ravioli seems to be the noodle of choice for pumpkin and squash fillings alike. But the next time you come home from the market with one of these curvy delights, consider using it on its own. It is amazing simply cubed and roasted in the oven with nothing but olive oil and a sprinkling of sea salt. Or better yet, use it as a topping for one of your favorite foods.
For a fall pizza with mouth-watering results try this recipe courtesy of Delish: See recipe
For ideas about how to use our Pasta Too sauces in a variety of dishes, visit Sauce Creations on the main page. Happy cooking!